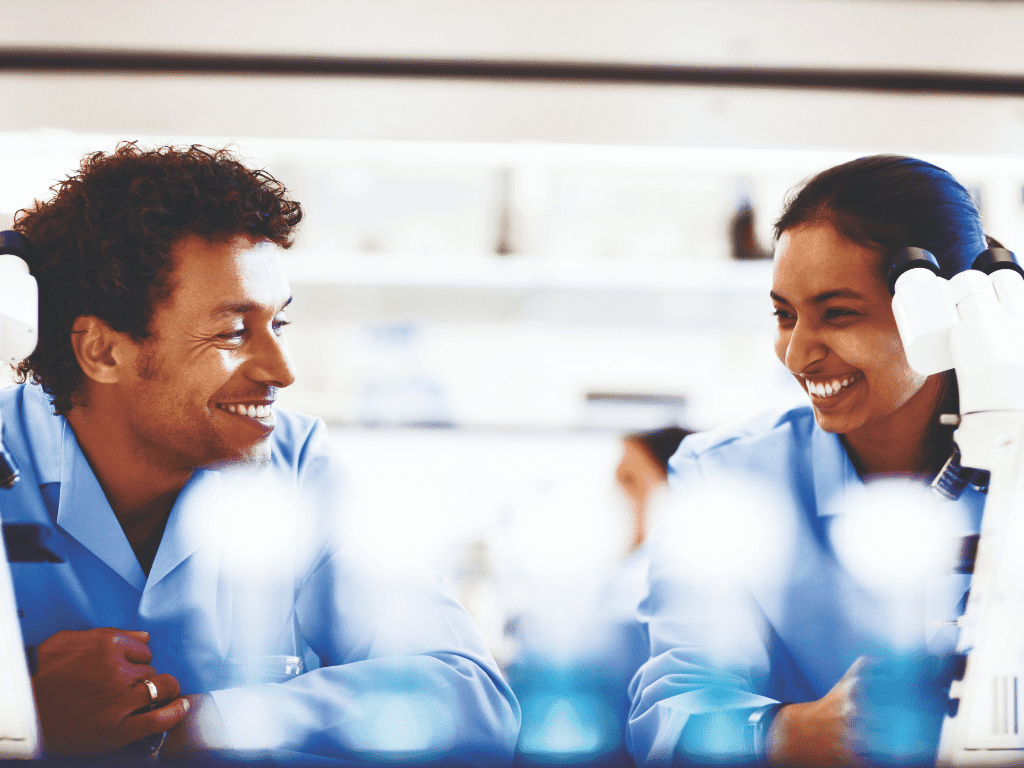 Working Scientist podcast: How to plan a successful grant application
Julie Gould investigates the importance of advance planning when you're preparing a funding application.
---
Anne Marie Coriat and Peter Gorsuch tell Julie Gould how advance planning and a well-worded summary can make your grant application stand out.
It's best to start planning for a grant application at least 9-12 months before the submission deadline, says Anne Marie Coriat, Head of UK and Europe Research Landscape at Wellcome Trust, London. She outlines the preparatory steps you need to take.
Also in the second episode of this six-part podcast series on funding, Peter Gorsuch, Chief Editor at Nature Research Editing Services, highlights the importance of your grant application summary statement. A clearly worded document can help to convince a funding panel that you are the right person for a grant, he says.
Paid content
This episode concludes with a second sponsored slot featuring the work of the European Research Council (ERC). Alejandro Martin Hobdey, who manages the unit in charge of receiving applications and coordinating the ERC's two-stage evaluation process, describes how his team supports both successful and unsuccessful applicants.
And panel chair Maria Leptin, a research scientist at the University of Cologne and director of the European Molecular Biology Organisation in Heidelberg, Germany, explains how she and her expert colleagues evaluate individual applications.
---
TRANSCRIPT
Anne Marie Coriat and Peter Gorsuch tell Julie Gould how advance planning and a well-worded summary can make your grant application stand out.
Julie Gould:
Hello, I'm Julie Gould and this is Working Scientist, a Nature Careers podcast. So, welcome to part two of our series on funding. In the first episode, we heard from Elizabeth Pier whose research showed that a lot of the funding allocation within the National Institutes of Health in the USA is down to luck.
Now, understandably this may be a little bit sad given the hours and hours and hours and hours and hours that people spend on writing their grant applications.
But whilst I was speaking to Elizabeth, she did give me a little clue as to how you can improve your chances of being one of the lucky ones.
She told me that as part of her dissertation work, she looked at the strengths and weaknesses of grant proposals that are predictive of scores that are assigned. So, using some text-mining software, she analysed the written critiques of the reviewers. Now, it's restricted to biomedical sciences but the lessons can be applied to all fields.
Elizabeth Pier:
The severity of the problem under study is often something that's pretty predictive, so reviewers will identify if the problem that's being studied is something really deadly or severe or something that's fatal that doesn't have a lot of research out there to support interventions or to support treatment.
So, I think really targeting expressing how the problem that you're trying to tackle is a really important one, is something that reviewers talk about a lot.
And having strong preliminary data was also really important, and I recognise as a researcher myself the challenge of getting strong preliminary data without funding and so just as a strategy to think about smaller funding initiatives to obtain preliminary data that can then be used for a larger grant, like an R01, is pretty instrumental in being able to show the viability of your ideas.
Julie Gould:
This might seem like a lot to think about, but one way to minimise and organise that workload is to think ahead. Anne Marie Coriat, the Head of UK and Europe Research Landscape at Wellcome Trust, has the right advice.
Anne Marie Coriat
The bottom line is that it's never too early to start planning.
Julie Gould:
So, here we are – ready to start planning. Now, depending on what stage of your scientific career you're at, there might be a few different things you can do in preparation for applying for a grant.
Anne Marie Coriat:
Depending where you are in your career stage, then there will be different forms of evidence that you can bring to bear to demonstrate your capability, your experience, how you might fulfil that vision, but also there are some absolute similarities, both in terms of how you make the arguments for the area of study that you're promoting and also making sure that actually what you've got is a breadth of disciplinary support, if you need that to tackle the problem.
Julie Gould:
So, can you just give me a bit of an idea of how you would advise someone to plan for their funding application to make sure that they have everything they need before they start writing, and what are the things they would need?
Anne-Marie Coriat
If you're submitting an application, essentially you probably need to leave 9-12 months, I would have thought – sometimes people advocate for longer – before your submission, because preparation is absolutely everything.
The great idea and the vision for it is one thing, but then it's critically important that what you do is understand the nuances of the different funders that you might be applying to.
All funders have got very clear or reasonably clear guidance on what each type of scheme involves and the sorts of things they're looking for, and understand the deadline first, and then work back from there.
I would encourage individuals to think quite carefully about testing and scoping their ideas for their application with colleagues, with people who they may know who are not in their discipline, and then you're looking for all the usual things in relation to is the experimental design robust, are the materials and consumables costed, have you got the right people, have you got the right collaborators, are you able to articulate what would go wrong in these experiments, what might go wrong, and if it does how would you have a plan B?
Julie Gould:
Anne Marie says that the difference funding bodies all have different applications schemes, and it's definitely worth reading the application guidelines for all the funding bodies that you want to apply to. But there are some similarities between the different funding documents, says Peter Gorsuch who's the Chief Editor at the Nature Research Editing Service.
Peter Gorsuch
Generally what you would have is a funding document would start off with a summary, and that is very heavily used by the panel, and then there will be some kind of background information section, which will set the context to your work.
There might be a separate section for your own previous work or there might not.
There might be a separate section for preliminary work which directly informs your project. Then the main bulk of the proposal would usually be a detailed explanation of what you're actually going to do, and then usually it ends up with funding information about the funds you're requesting and then also there are all kinds of other more administrative documents like CVs which are actually part of the funding decision, I should clarify, and other details that the funding body needs.
Julie Gould:
The summary is often very heavily used by the panel that is reviewing the application, so this clearly is a very, very important part of the funding application. So how would you suggest that people go about tackling that summary statement?
Peter Gorsuch:
It needs to tell the panel what the point is, where it came from, why it's important, and then the main elements of what you're actually going to do. So, it does need to be a distilled version of the main scientific argumentation that you put in the main project. It needs to be informative though – it can't just be, you know, it needs to be a summary, you can't give that much detail, but it does need to give the panel useful information about what you're actually doing and why you're actually doing it.
Julie Gould:
Obviously the summary, as you've said, is a very important part of applying for funding because really what you're wanting to do is you want to tell the funding body, the panel that's reviewing it, why you are the best for this particular project, why they should be giving you the money.
So, apart from using that summary statement, how else could people really make sure that they are clear about why they are the best?
Peter Gorsuch:
You're right, it's a very important part of the application as a whole, and in fact, one of the messages that you need the panel to get from your application, is that not just this is a good idea, it's actually this person is a really good person to put this funding in to deliver this project.
So, in terms of how that's communicated, in the actual main document itself there are quite a few different ways that it can be presented.
First of all, where you have previous publications that are relevant to this grant application, you've got to cite them. You've got to also say, 'We previously showed,' or, 'I previously showed or in a collaboration with researchers from x institution', 'I was involved in a project that demonstrated…', and be really clear – use phrasing to clearly say this is my contribution to the field.
Also, any preliminary work, usually grant schemes will expect you to explain what preliminary work leads up to the research. It's very important to be able to do that to show that you had a contribution to a range of different work which has led to the proposed work.
Another way of doing this is to make sure that the information you provide about yourself, so the CV, any supporting information like that, is also tailored to the application, that you're including information that is relevant to the work that you've got planned, and that it's also making a strong case that supports you being a suitable person to deliver the work.
And that will give you the power of confidence that this proposal will succeed because they know that they're putting their trust in the right person.
Julie Gould:
I've asked both Anne Marie and Peter to give me their top bits of advice on how to plan for your funding application. Anne Marie would encourage…
Anne Marie Coriat:
All people thinking about applications to make first point of contact with their grants office, sometimes they're called research and enterprise offices, sometimes they're grant support offices, but essentially there's an administrative team at the university which oversees all applications.
Julie Gould:
And Peter's top bit of advice…
Peter Gorsuch:
...is the idea of presenting yourself as being the appropriate person, that you can actually deliver this in practice, you've got the skills, you've got the experience to succeed.
Julie Gould:
I hope all of this advice is useful to you, and I hope that this is going to encourage you to listen to our third episode of the series, when we will hear from some more experts who can help us with funding applications.
Now that's it for this section of our Working Scientist podcast, but now we have a slot sponsored by and featuring the work of the European Research Council. Thanks for listening. I'm Julie Gould.
Alex Martin-Hobdey:
My name is Alex, Alex Martin-Hobdey. I'm a Head of Unit at the European Research Council in Brussels, and I manage a unit that's in charge of receiving the applications from the scientists and organising their evaluation, and later on of course the sending out of the results.
Yes, I'm somebody who has worked in science. I studied physics and then I did atomic physics, later physics, applications of lasers. Fundamentally I'm a physicist by training, but over the years I've seen many, many others things – in social science, in humanities, in life science – so it's a way of widening your scientific background, and that's something that I like about where I work right now.
I manage a unit within the ERC, and this unit organises and coordinates the scientific evaluation of the applications that arrive, and it also – once the projects are funded – this unit organises and coordinates the scientific follow-up to see what people are doing, how they're progressing etc.
And so, what my unit does is when the applications arrive, we take a look at them, we assign them to various panels, these panels are run by scientific officers in other units, and we set everything up, the evaluation proceeds, we monitor it, and when the evaluation is finished, we take back the results, communicate them to the scientist – unfortunately they're not always good results.
We can end up funding about 1 in 10, so unfortunately in the end we have to send out 90% of not so good news. And typically, we get 2000-3000 applications for each of the individual investigator-type grants – that's the Starting, Consolidator and Advanced. For Synergy grants we get a bit less, we get more like 300.
So, we follow a two-step process, in which the first step is to get the applications, and the first part which is a five-page summary – so it's not incredibly long – and we send it to panels.
We have 25 panels of what we call 'generalists', which cover all areas of science, all areas of knowledge.
That's one of the special things of the ERC is that we don't have predetermined topics. We fund anything from science to engineering to social sciences etc.
So, the first step is these top-level scientists on the panels look at the proposals and they reduce them to about a third, they evaluate them all, they write written comments on them all, and about a third go on to the second step.
So, two thirds get a written review, they get comments back, they get ideas to help the applicant improve the project or for the applicant to understand why it didn't go on to step two.
So, the panels are really one of the key aspects of our evaluation. The scientific council has defined 25 different panels. In some sense, the way they start is by defining panel chairs, and then around them a group of 12, 13, 14 top-level scientists in Europe, that all of them together will now cover the knowhow that they need, at least as generalists, to start looking at these applications.
And our scientific council are very high-level scientists who have the ability to attract top scientists to participate in our panels.
Maria Leptin:
I'm Maria Leptin, I'm a research scientist with a professorship in genetics at the University of Cologne. I also have a lab here in Heidelberg at the European Molecular Biology Labs. I was a member and then chair of the LS3 (Life Sciences 3) panel for the advanced grants, and it's really a great pleasure to work on the panel for a number of reasons.
The other scientists are fun, they're interesting, they're interesting colleagues and one spends two or three days with them, so that's always fun, but the main reason of course, is that the research that is proposed is so interesting. It's hard work, but I think most panel members really like doing this work.
So, if we look at how grantees are chosen, one has to remember the panel consists of about 12 people, and that panel gets some – depending on which panel it is – anywhere between 50 to 100-and-something applications.
The applications are distributed among the panel members by area of expertise, and each initial application is read by several panel members – 3 or 4 or 5.
And then they are graded and they're graded on a number of criteria. One is the researcher and the other is the project itself.
So, the reason for judging the researcher is mainly to figure out whether the person who's proposed a bold, a daring, an innovate and an interested research proposal, somebody who's proposed such a project, to figure out whether they are likely to be in a position to do it.
So, one looks at the past of the researcher to see have they done bold and interesting and brave things before, but then the main concern, the main issue, really is how interesting and how good is the proposal.
So, that's what's judged in the first round – the idea for the proposal, the originality of it, the feasibility as well, as far as one can tell from that part of the application.
And then the grades are given, and based on these grades, the proposals are ranked.
It's certainly not sufficient to be a superstar scientist. In fact, our committee has had to reject many superstar scientists because what they wrote wasn't necessarily convincing, not sufficiently well thought through, or maybe not sufficiently well explained. That's the first step. It's very, very, painful because one has to reject so many good applications.
Alex Martin-Hobdey:
About a third of these proposals then go on to step two, which is where we have the interviews for the young people.
The other role of these panel members is now to select specialist reviewers around the world, anybody in the world, we don't have a restricted list of reviewers, so the panel members in step one, they look at the best applications and they now look for specialists in exactly this topic anywhere in the world, and one of the jobs of the agency is to now get these applications and through our IT systems, contact these specialists anywhere in the world – United States or Europe or Japan or Canada – and ask for detailed reviews.
And so, we have a gap of about 2-3 months between our step one panel meetings and the step two interviews, and during that time we're gathering these specialist reviews and we've contacted the applicants to tell them that you've been chosen for interview and so they can go and clear their calendar, we give them the dates.
And this is really very unique to the ERC, for starting grants and consolidator grants, which are the younger people, we do interviews, and typically we have 800-900 interviews per scheme, so it's a very, very big endeavour.
We end up interviewing 1800 people. We bring them to Brussels from all over the world. It doesn't matter where they are at time of application.
So, the top third are brought for interviews, and we are really probably the only scheme – at least that I know of – in the world, that's interviewing people at this level. But in front of them, the panel members also have the external reviews.
So, typically in step two, during the interviews we have about four reviews from panel members and several, up to four, five reviews from specialists around the world.
So, many of our applications end up having 8 or 9 reviews, and then you have the interviews themselves. The interview is considered important. It's to see the PI, to make sure the ideas are of the PI.
So, these applicants are brought to Brussels in the starting and consolidator and interviewed one by one, and from there, of the people who are brought to Brussels, about a third or a half finally get the award.
So, what we're trying to do the best we can is get the applicants to realise how rigorously we look at the proposals, and by them coming to the panels and getting questions by the reviewers, they can see that the reviewers have read their proposals and have understood them.
So, part of our purpose is to give this image that their ideas are really being appreciated. And so, in the end out of 3000 applicants in a call we will fund about 300, so it's about 10 to 1. Once those are selected, we send them a letter and they get a grant. Those grants are typically for five years, as I said they get a large amount of money, especially for young people to get €1.5 million at that level of their career is a generous grant, and they have a lot of freedom about what to do with it later. They use it to fund their ideas, their dreams. It's what we call frontier research.
Maria Leptin:
Of course, one wants to encourage everyone to apply. One should just give it a try.
We all need grants anyway, and these are both prestigious as well as huge, so they provide a lot of money, they provide a lot of prestige. It's a lot of work to write such a grant, but I think everybody who's written big, difficult grants agrees that the grant writing itself is also worthwhile, so one should just go for it, and the money that each panel gets is proportional to number of grants that come in, so it's not even as if one somehow reduces one's chances by having many people apply.
It's just a good thing. People should be brave and apply. They should do their very, very, very best though to make it an excellent grant – well written and well thought through.
Originally posted on Nature Careers - 11 January 2019 - https://www.nature.com/articles/d41586-019-00103-2
Also Interesting

Secrets to writing a winning grant

When Kylie Ball begins a grant-writing workshop, she often alludes to the funding successes and failures that she has experienced in her career. "I say, 'I've attracted more than $25 million in grant funding and have had more than 60 competitive grants funded. But I've also had probably twice as many rejected.' A lot of early-career researchers often find those rejections really tough to take. But I actually think you learn so much from the rejected grants." Grant writing is a job requirement for research scientists who need to fund projects year after year. Most proposals end in rejection, but missteps give researchers a chance to learn how to find other opportunities, write better proposals and navigate the system. Taking time to learn from the setbacks and successes of others can help to increase the chances of securing funds, says Ball, who runs workshops alongside her role as a behavioural scientist at Deakin University in Melbourne, Australia. Do your research Competition for grants has never been more intense. The European Commission's Horizon 2020 programme is the European Union's largest-ever research and innovation programme, with nearly €80 billion (US$89 billion) in funding set aside between 2014 and 2020. It reported a 14% success rate for its first 100 calls for proposals, although submissions to some categories had lower success rates. The commission has published its proposal for Horizon Europe, the €100-billion programme that will succeed Horizon 2020. In Australia, since 2017, the National Health and Medical Research Council has been funding less than 20% of proposals it receives. And the US National Science Foundation (NSF) received 49,415 proposals and funded 11,447 of them in 2017 — less than 25%. That's tens of thousands of rejections in a single year from the NSF alone. Being a renowned scientist doesn't ensure success. On the same day that molecular biologist Carol Greider won a Nobel prize in 2009, she learnt that her recently submitted grant proposal had been rejected. "Even on the day when you win the Nobel prize," she said in a 2017 graduation speech at Cold Spring Harbor Laboratory in New York, "sceptics may question whether you really know what you're doing." To increase the likelihood of funding success, scientists suggest doing an extensive search of available grants and noting differences in the types of project financed by various funding bodies. Government agencies such as the NSF tend to be interested in basic science that addresses big, conceptual questions, says Leslie Rissler, programme director at the NSF's Division of Environmental Biology in Alexandria, Virginia. A private foundation, however, might prioritize projects that inform social change or that have practical implications that fit into one of its specific missions. Pitching a proposal Before beginning an application, you should read descriptions and directions carefully, advises Ball, who recently pored over 200 pages of online material before starting a proposal. That effort can save time in the end, helping researchers to work out which awards are a good fit and which aren't. "If you're not absolutely spot on with what they're looking for, it may not be worth your time in writing that grant," she says. Experienced scientists suggest studying successful proposals, which can often be acquired from trusted colleagues and supervisors, university libraries or online databases. A website called Open Grants, for example, includes more than 200 grants, both successful and unsuccessful, that are free to peruse. Grant writers shouldn't fear e-mailing or calling a grants agency to talk through their potential interest in a project, advises Amanda Stanley, executive director at COMPASS, a non-profit organization based in Portland, Oregon, that supports environmental scientists. For six years, she worked as a programme officer for the Wilburforce Foundation in Seattle, Washington, which supports conservation science. At this and other private foundations, the application process often begins with a 'soft pitch' that presents a brief case for the project. Those pitches should cover several main points, Stanley says: "'Here's what I'm trying to do. Here's why it's important. Here's a little bit about me and the people I'm collaborating with. Would you like to talk further?'" She notes that a successful proposal must closely align with a foundation's strategic goals. Each organization has its own process, but next steps typically include a phone conversation, a written summary and, finally, an invitation to submit a formal application. "Once you've gotten that invitation to submit a proposal from the programme officer, your chances of getting funded are really, really high," Stanley says. Grants manager Cheryl Smythe (left) allows for IT glitches when submitting grant proposals.Credit: Dr Louisa Wood The write stuff Applicants should put themselves in the shoes of grant reviewers, who might need to read dozens of applications about complicated subjects that lie outside their own fields of expertise, often while juggling their own research. "Imagine you're tired, grumpy and hungry. You've got 50 applications to get through," says Cheryl Smythe, international grants manager at the Babraham Institute, a life-sciences research institution in Cambridge, UK. "Think about how you as an applicant can make it as easy as possible for them." Formatting is an important consideration, says Aerin Jacob, a conservation scientist at the Yellowstone to Yukon Conservation Initiative in Canmore, Canada. White space and bold headings can make proposals easier to read, as can illustrations. "Students are tempted and sometimes encouraged to squeeze in as much information as possible, so there are all kinds of tricks to fiddle with the margin size, or to make the font a little bit smaller so that you can squeeze in that one last sentence," Jacob says. "For a reviewer, that's exhausting to read." Ball advises avoiding basic deal-breakers, such as spelling errors, grammatical slips and lengthy proposals that exceed word limits. Those kinds of mistake can cast doubt on how rigorous applicants will be in their research, she says. A list of key words, crucial for indexes and search engines, should be more than an afterthought, Ball adds. On a proposal for a project on promoting physical activity among women, she tagged her proposal with the word 'women'. The descriptor was too broad, and her application ended up with a reviewer whose expertise appeared to be in sociology and gender studies instead of in exercise or nutrition. The grant didn't score well in that round of review. To prevent a reviewer's eyes from glazing over, Jacob says, use clear language instead of multisyllabic jargon. When technical details are necessary, follow up a complex sentence with one that sums up the big picture. Thinking back to her early proposals, Jacob remembers cramming in words instead of getting to the point. "It was probably something like, 'I propose to study the heterogeneity of forest landscapes in spatial and temporal recovery after multiple disturbances,' rather than, 'I want to see what happens when a forest has been logged, burnt and farmed, and grows back,'" she says. Grants can be more speculative and more self-promotional than papers are, Rissler adds. "A grant is about convincing a jury that your ideas are worthy and exciting," she says. "You can make some pretty sweeping generalizations about what your proposed ideas might do for science and society in the long run. A paper is much more rigid in terms of what you can say and in what you must say." Getting some science communication training can be a worthwhile strategy for strengthening grant-writing skills, Stanley says. When she was reviewing pitch letters for a private foundation, she recalls that lots of scientists couldn't fully explain why their work mattered. But when she received pitches that were clear and compelling, she was more willing to help those scientists brainstorm other possible funding agencies if her foundation wasn't the right fit. Scientists who sent strong — albeit unsuccessful — applications were also more likely to get funding from the foundation for later projects. Science storytelling To refine project pitches and proposals, Stanley recommends that scientists use a free communication tool from COMPASS called the Message Box Workbook, which can help to identify key points and answer the crucial question for every audience: 'So what?' Scientific conferences often provide symposia or sessions that include funders and offer helpful tips for writing grants. And development officers at institutions can help scientists to connect with funders. "A good development officer is worth their weight in gold," Stanley says. "Make friends with them." Jacob has taken science-communication training through COMPASS, The Story Collider (a science-storytelling organization) and from other such organizations. She has learnt how to talk about her work in the manner of a storyteller. In proposals and interviews, she now includes personal details, when relevant, that explain the problems she wants to address and why she decided to speak out about conservation — an example of the kind of conflict and resolution that builds a good story. Jacob senses that the approach strikes a chord. "As a reviewer, you remember somebody's proposal just that little bit more," she says. "If you have a stack of proposals, you want to find the one that you connect with." A clear focus can help to boost a grant to the top of a reviewer's pile, Ball adds. In one of the first large grants that she applied for, she proposed collecting information on the key factors that prevent weight gain as well as designing and implementing an obesity-intervention programme. In retrospect, it was too much within the grant's two-year time frame. She didn't get the funding, and the feedback she received was that it would have worked better as two separate proposals. "While it's tempting to want to claim that you can solve these enormous, challenging and complex problems in a single project," Ball says, "realistically, that's usually not the case." Teaming up with collaborators can also increase the chance of success. Earlier this year, Ball was funded by the Diabetes Australia Research Program for a study that she proposed in collaboration with hospital clinicians, helping disadvantaged people with type 2 diabetes to eat healthy diets. Earlier in her career, she had written grants based on her own ideas, rather than on suggestions from clinicians or other non-academic partners. This time, she says, she focused on a real-world need rather than on her own ideas for a study. Instead of overreaching, she kept the study small and preliminary, allowing her to test the approach before trying to get funding for larger trials. It is acceptable — even advisable — to admit a study's limitations instead of trying to meet preconceived expectations, Jacob adds. In 2016, she had a proposal rejected for a study on spatial planning on the west coast of Canada that would, crucially, be informed by knowledge from Indigenous communities. She resubmitted the same proposal the next year to the same reviewers, but with a more confident and transparent approach: she was straightforward about her desire to take a different tack from the type of research that had been tried before. This time, she made it clear that she wanted to listen to Indigenous peoples and use their priorities to guide her work. She got the funding. "I saw that if I tried to change it to meet what I thought funders wanted, I might not be accurately representing what I was doing," she says. "I just wanted to be really clear with myself and really clear with the interviewers that this is who I am, and this is what I want to do." What not to do Writing is hard, and experienced grant writers recommend devoting plenty of time to the task. Smythe recommends setting aside a week for each page of a proposal, noting that some applications require only a few pages while major collaborative proposals for multi-year projects can run to more than 100 pages. "It can take months to get one of these together," she says. Scheduling should include time for rewrites, proofreads and secondary reads by friends, colleagues and family members, experts say. Working right up to the deadline can undo weeks to months of hard work. At the last minute, Jacob once accidentally submitted an earlier draft instead of the final version. It included sections that were bolded and highlighted, with comments such as, "NOTE TO SELF: MAKE THIS PART SOUND BETTER." She didn't get that one, and has never made the same mistake again. Add an extra buffer for technology malfunctions, adds Smythe, who once got a call from a scientist at another organization who was in a panic because his computer had stopped working while he was trying to submit a grant proposal half an hour before the deadline. She submitted it for him with 23 seconds to spare. "My hand was shaking," she says. That proposal was not successful, although the scientist sent her a nice bottle of champagne afterwards. Grant writing doesn't necessarily end with a proposal's submission. Applicants might receive requests for rewrites or more information. Rejections can also come with feedback, and if they don't, applicants can request it. Luiz Nunes de Oliveira, a physicist at the University of São Paulo, Brazil, also works as a programme coordinator at the São Paulo Research Foundation. In this role, he sometimes meets with applicants who want to follow up on rejected proposals. "We sit down and go through their résumé, and then you find out that they had lots of interesting stuff to say about themselves and they missed the opportunity," he says. "All it takes is to write an e-mail message asking [the funder] for an interview." Jacob recommends paying attention to such feedback to strengthen future proposals. To fund her master's programme, she applied for a grant from the Natural Sciences and Engineering Research Council of Canada (NSERC), but didn't get it on her first try. After requesting feedback by e-mail (to an address she found buried on NSERC's website), she was able to see her scores by category, which revealed that a few bad grades early in her undergraduate programme were her limiting factor. There was nothing she could do about her past, but the information pushed her to work harder on other parts of her application. After gaining more research and field experience, co-authoring a paper and establishing relationships with senior colleagues who would vouch for her as referees, she finally secured funding from NSERC on her third try, two years after her first rejection. Negative feedback can be one of the best learning experiences, Rissler adds. She kept the worst review she ever received, a scathing response to a grant proposal she submitted to the NSF in 2003, when she was a postdoc studying comparative phylogeography. The feedback, she says, was painful to read. It included comments that her application was incomprehensible and filled with platitudes. After she received that letter, which is now crinkled up in her desk for posterity, Rissler called a programme officer to ask why they let her see such a negative review. She was told that the critical commenter was an outlier and that the panel had gone on to recommend her project for the grant, which she ultimately received. "I learnt that you do need to be tough," says Rissler, who now helps to make final decisions on funding for other scientists. She emphasizes that whereas reviewers' opinions can vary, all proposals undergo multiple independent expert reviews, followed by panel discussions and additional oversight by programme directors. Grant writing tends to provoke anxiety among early-career scientists, but opportunities exist for people who are willing to take the time to develop ideas and push past rejections and negative feedback, she says. "We can't review proposals that we don't get. Originally posted on nature.com on 20th December 2019 - https://www.nature.com/articles/d41586-019-03914-5

Sponsored Content Article, Podcast

Working Scientist podcast: How to beat research funding's boom and bust cycle

Julie Gould and Michael Teitelbaum discuss the highs and lows of funding cycles and how to survive them as an early career researcher. Your browser does not support the audio element. In the penultimate episode of this six-part series on grants and funding, Julie Gould asks how early career researchers can develop their careers in the face of funding's "boom and bust" cycle and the short-termism it engenders. Governments are swayed by political uncertainty and technological developments, argues Michael Teitelbaum, author of Falling Behind? Boom, Bust, and the Global Race for Scientific Talent. In the US, for example, space research funding dramatically increased after Soviet Russia launched the Sputnik 1 satellite in 1957, ending after the 1969 moon landing. Similar booms followed in the 1970s, 80s, and 90s, says Teitelbaum, a Wertheim Fellow in the Labor and Worklife Program at Harvard Law School and senior advisor to the Alfred P. Sloan Foundation in New York. But he argues that they are unsustainable and can have a negative impact on the careers of junior scientists and their research. Will Brexit trigger a funding downturn, and if so, for how long? Watch this space, says Teitelbaum. Sponsored content: European Research Council (ERC) Retired Portuguese Navy Captain Joaquim Alves, a principal investigator at the Centre for the History of Science and Technology, University of Lisbon, leads the European Research Council project MEDEA-CHART, dedicated to the study of medieval and early modern nautical charts. He describes his career and the support he has received from the ERC. TRANSCRIPT Julie Gould and Michael Teitelbaum discuss the highs and lows of funding cycles and how to survive them as an early career researcher. Julie Gould Hello, I'm Julie Gould and this is Working Scientist, a Nature Careers podcast. Welcome to the fifth and penultimate episode of our series on funding. In the previous episode, we looked at a recent major upheaval in the UK science funding environment, with the creation of UK Research and Innovation. This time, we're looking at some of the processes that determine how funding decisions are and have been made in the past, and what impact that these decisions can have on careers in scientific research. But before we go on, don't forget that at the end of this Working Scientist podcast, we've got a ten-minute sponsored slot from the European Research Council. Right, so funding – how do governments decide where to put their money? Professor Michael Teitelbaum, a demographer at the Labor and Worklife Program at Harvard Law School, has studied how funding has been allocated in the US since the world wars, and he's found that funding comes in cycles, and he calls them "alarm/boom/bust" cycles, and I asked Michael to give us a quick, simple introduction into what these cycles are. Michael Teitelbaum Government funding for basic research often runs in cycles. Politicians and governments decide that there needs to be more funding for basic research and they often will raise the funding quite rapidly to show a significant effect, but then are unable to sustain that rate of increase. Sometimes the funding even declines subsequently. So, you get a cycle of boom followed by bust, over a period of perhaps a decade. My conclusion is that this is quite unhealthy for basic research, which is a quintessentially long-term kind of activity involving long study periods to become fully professional, followed by long careers in basic research. If the funding increases sharply and then doesn't continue to increase or declines, that is very destabilising for both basic research itself and for career prospects in basic research. Julie Gould And why do you think the governments react in such a way by actually putting quite considerable sums of money towards whatever basic research they're aiming to fund? Michael Teitelbaum It's not universal, but it's common that governments are convinced by industry or by academic institutions that they have been funding basic research insufficiently, and they tend to over-respond to that kind of representation by increasing funding at levels that cannot be sustained over the longer term. Julie Gould Why would you say that these cycles are destructive towards the careers of researchers? Michael Teitelbaum Well, the problem is that basic research and careers in basic research are fundamentally long-term propositions, and this kind of funding which is for a period of years and then disappears is destabilising to a system that requires many years of graduate and advanced study and research to become a professional in basic research. And research projects that take many years to develop, you can't really achieve a great deal in basic research in only a few years, and if you study for 8-10 years or more to become a research scientist, you might find yourself, with these short cycles of funding, you might find yourself finishing your studies just in time to face a very poor career situation in those fields. Julie Gould In his book called Falling Behind?: Boom, Bust, and the Global Race for Scientific Talent, Michael explored some of these "alarm/boom/bust" cycles in the US from the past century. Now one of the examples he uses in the book is the shock of the successful 1957 Soviet Union launch of the first satellite, Sputnik 1. Michael Teitelbaum This led to what I would consider to be a near political panic among leaders of the US government, especially people such as Lyndon Johnson who was then majority leader in the US Senate, and led to an enormous increase in funding for space and rocketry and controls for catching up with the Soviet Union in space. That cycle ended with the success of John F Kennedy's promise to successfully land humans on the Moon and return them to Earth safely by the end of the 1960s. When that spectacular achievement was achieved, the political system tended to lose interest in the massive funding for the space programme and there was a bust. The third cycle in the 1980s was stimulated by then President Reagan's so-called Strategic Defense Initiative - critics called it the Star Wars Initiative - which led to massive funding, but only short-term for that initiative. And then the final two cycles that I identify in the book were different in the sense that they weren't military, they weren't strategic in that sense. The first was the internet, the boom resulting from the internet becoming a commercial activity rather than a research or academic activity and the expansion therefore of the internet and other kinds of booms in the 1990s. Again, that was in the private sector not in the government sector. And finally, overlapping that was a decision by the US Congress and the presidential leadership of both parties to double funding over a five-year period for the National Institutes of Health. A massive increase for five years, averaging about 14% per year that then was followed by flat funding for subsequent years. Julie Gould So, what cycle are we in at the moment? Michael Teitelbaum One of the characteristics of a cycle like this is you don't know it's a cycle until it finishes, so we can't be sure at this point that we're in an 'alarm/boost/bust' cycle. We could just be in an alarm and boom cycle without a bust to follow – we will have to come back and talk in five years to see if there is a bust that ensues at the end. But the current boom situation is in information technology, in social media, in fields that are largely created by industry and particularly by firms in Silicon Valley and in the Seattle area, led by Intel and Microsoft in particular. In terms of their lobbying, they argue they cannot find the skilled personnel they need to remain competitive internationally, that there's a shortage of skilled personnel in these fields. It's not a new claim. It's been a claim that was common in all of these other booms and busts over the previous half-century. But their goal is not to encourage a funding boom from the federal government for their fields because they are in the commercial sector and they're profit-seeking firms. What they're looking for – and they've been successful in their lobbying efforts – is large-scale access to temporary workers coming from low-wage countries, largely via visas with hot names like H1B and L1 and so on. They've been quite successful with getting these short-term, temporary workers – large numbers of them in the hundreds of thousands – claiming that otherwise they would not be able to continue to be competitive internationally. And then there's also parallel lobbying from higher education groups. Their goals are indeed to increase research grant funding because it's a very substantial source of revenue for them, but also to continue to have easy access to large numbers of international graduate students who pay full tuition. Julie Gould How can early career researchers keep track of these cycles and see and feel what's happening and learn to navigate them? Michael Teitelbaum I think the key words would be pay attention and be flexible. If you're an early career researcher or aspiring to be a researcher in one of these fields, you need to keep track of what we are discussing here in terms of increased funding from government sources or decreased funding, increased numbers of temporary visas or decreased numbers of temporary visas. All of these things will have some impact over time on your personal experience. So, you need to pay attention, for example, to the trajectories of key science funding agencies. I would say a way to do that is to pay attention to reports from credible publications that do report in an objective way on what is happening in the politics, if you will, of funding and of temporary visas. You would have to pay attention to the budget requests of key agencies and assess whether those requests are likely, if they are responded to positively, are they likely to be sustainable over the longer term, or are they likely to be short-term pulses of funding, which would be destabilising. And then those who are already doing research and are funded by government agencies need to be cautious in responding to requests for proposals that seem to be short-term pulses of funding or boom-type funding. They need to build a portfolio, I would say, of different funding sources, rather than depend on a particular source that seems to be flush with money at the moment but may not be in the future. In other words, the same kind of advice that any investment advisor would give to a client – that they should diversify their commitments and thereby reduce their exposure to risk in the future. Julie Gould Speaking of the future, the impact that political systems have on scientific funding and thinking back on the previous episode with James Wilsdon on the UK scientific funding environment, I asked Michael what he thought might happen - or not - with Brexit - or not. Michael Teitelbaum If that were to happen – I know there's a great deal of concern in the UK among academic institutions in terms of whether they would be able to apply what has become quite a large amount of basic research funding from the European Union – I think that's all up in the air now so I don't think we can make any forecasts or projections about what will happen, but it's an issue that I think should be watched. If I were a young scientist engaged in pursuing a career in basic research in the UK, I would be paying a lot of attention to this. Julie Gould Okay, well let's chat again in five years' time. Michael Teitelbaum Laughs. I don't think we need five years for that one, that's probably two years, but it's not now – we can't do it now. Julie Gould So, what does this all mean? Well, the long and short of it is we don't know what's going to happen in the future, but what I think we can say is that the funding environment at the moment is a difficult one to navigate, so the more skills and tools amassed for writing grant proposals will be vital for survival in the scientific workforce. In the final episode of this series, we'll hear more about some alternative ways of distributing scientific funding that may alleviate some of the pressures that researchers face in the current, very competitive climate. Now, that's all for this section of our Working Scientist podcast. We now have a slot sponsored by and featuring the work of the European Research Council. Joaquim Alves Gaspar tells of his work in cartography and with the European Research Council project MEDEA-CHART. Thanks for listening. I'm Julie Gould. Joaquim Alves Gaspar My name is Joaquim Alves Gaspar. I was born in Lisbon, Portugal 69 years ago. I joined the Portuguese Navy when I was 19, and I served for about 40 years. In 2006, that is 12 years ago, I started a PhD programme on the geometric analysis and numerical modelling of old nautical charts, which I completed in 2010. In my thesis, I have proposed and tested a series of cartometric methods, that means geometrical methods of analysis and numerical modelling, aimed at a better understanding of how old charts were constructed and used at sea. As soon as I got the degree, I was invited to become a member of a research centre in the Faculty of Sciences at the University of Lisbon, where I am now and where I have been working for eight years, first as a postdoctoral researcher and now, after winning the grant, as a principal investigator. Most of what I know about the technical and the scientific methods related to the history of nautical cartography, I learned it from the Navy. I am not only referring to the theoretical background which people can study from the books, but also to the actual experience of contacting a ship at sea, and using nautical charts for the planning and the execution of navigation. It was this knowledge and this experience that gave me the capacity to fully understand old charts, not only as historical artefacts, but images of the world, which is a traditional approach, but also and mostly as instruments to navigate. This is something that a traditional historian of cartography is not prepared to do. By looking into those charts with the eyes of a cartographer and of a navigator and with the assistance of the analytical and modelling tools that I have developed, I could establish a meaningful connection between the methods of chart construction in all kinds, of course, as described in the historical sources and the practice of navigation. This development has opened new and promising lands of research. That is what my ERC project is about. I applied to and I won a starting grant in the section S6 – that is the history of the human past. It was at that time the first ever Portuguese proposal to be accepted in that particular section. It was the first ever grant that was considered to a project on the history of cartography and also, as far as I know, no one is using these kinds of techniques to study old maps. The total amount of the grant is about €1.2 million, to be applied during five years. The funding will be mostly used to pay the six grantees now working with us to cover travel expenses and to buy some equipment. We have a team of eight members: the PI (myself), a retired Navy officer, a senior researcher who is a physicist who converted to the history of science and he is now the head of the department of history and philosophy science, a postdoctoral researcher who is also a physicist by education, three PhD students, a junior computer expert who is developing our information systems and a project manager and she is a neuroscientist by education. Of these, only one of the PhD students is an historian by education. This tells us something about what I have called the multidisciplinary nature of my project. The general objective of the project, as stated in my proposal, is to solve a series of questions which have, should I say, eluded historians of cartography for a very long time, pertaining to the birth, the technical evolution and the use of nautical charts during the Middle Ages and also the early modern period. For example, we want to clarify when, how, why and where the first nautical charts were constructed. This is a very popular subject among the international community of historians of cartography. Not only we have been very successful in bringing many of them to the discussion, but also significant progress has been made in the last year. For example, it is now consensual among us that the oldest nautical charts were constructed using navigational information collected by the pilot at sea. Certain distortions affecting the old charts were caused by the use of magnetic compasses to navigate, which as you know, don't point exactly to the geographical north. The difference is the so-called declination, magnetic declination. The novelty in my project is that we intend to provide good answers to those questions by using what we call a multidisciplinary approach including a novelty of techniques of geometrical analysis, numerical modelling, carbon-14 dating and multispectral analysis of the old parchments, which will complement, of course, the traditional methods of historical research. So far, one and a half years after the project started, the results are promising. Aim the highest possible and don't just give it a try – do it using everything you've got. Don't be humble. ERC grants are intended to be given to the very best researchers proposing the best projects. If you are confident that you have an excellent idea, one that will make the panel members raise out of their chairs, and that you are the right person to make it work, then don't be shy. Go for it. However, having made the decision of proceeding to the next stage, you will now need a great deal of humbleness to be able to create the best possible proposal. The reason is that you will have to engage into an extremely competitive process with highly competent and motivated people. In other words, you will have to work hard and be professional. It took me a full year to write the proposal, despite my experience and background. Let me elaborate a bit on this. You know you have a wonderful idea, otherwise you wouldn't have engaged in the process. The job now will be to organise each idea into a meaningful and visible project, and of course, to convince the evaluation panel that you are the best possible person to make it work. Don't leave anything to fortune or chance, so that you won't blame yourself for not taking into account all the variables. That's all I have to advise. One of the unwritten goals of the project is to pass the message. I won't live forever and I want my methods and my techniques to be passed and to be used again by other people, and Portugal is the best place because I also want to give a push to the research on the subject of Portugal. Originally posted on Nature Careers - 01 February 2019 - https://www.nature.com/articles/d41586-019-00403-7

What to do when your grant is rejected

The day after she submitted a grant proposal last November, Sarah McNaughton listed all the tactics she could think of to boost her chances of success next time. "I expect to be rejected," says McNaughton. "It is the exception to get funded, not the rule." Publishing key papers and forging new collaborations were on her list, as was collecting preliminary data. McNaughton, a nutrition researcher at Deakin University in Melbourne, Australia, studies dietary patterns to find ways to improve public health. For the next phase of her work, she wants volunteers to use wearable cameras to capture what influences their food choices in real life, so she can determine how those vary depending on a person's nutrition knowledge and cooking skills. After McNaughton had sent off her grant application to Australia's National Health and Medical Research Council (NHMRC), top of her to-do list was launching a pilot study. "If we can show that people will wear the cameras, and they capture the data we need, that would really strengthen the application," she says. A good idea is no guarantee of grant success. At the US National Science Foundation (NSF) in 2017 — the most recent year for which data are available — proposals worth a total of almost US$4 billion were rejected simply because they were beyond the organization's budget, even though reviewers had rated them as very good or excellent. At the US National Institutes of Health, the aggregate success rate for research grants was 20.5% in 2017 (the most recent data available). At the biomedical-research funder Wellcome in London, roughly 50% of applications make it through the preliminary stage. Of those, around 20% were funded in 2017–18. And the NHMRC Investigator Grant category that McNaughton applied for had a success rate of just 7% in the previous round in 2019. "Given the low success rates of funding around the world, the odds are stacked against you in winning that one proposal," says Drew Evans, an energy researcher at the University of South Australia in Adelaide, and former deputy chair of the Australian Early- and Mid-Career Researcher Forum. "Work towards a portfolio of activities," he says. Aiming for different strands of funding to cover various aspects of a researcher's work is a safer bet than seeking one major grant, he adds. McNaughton applies the same strategy to any research for which she is seeking funding. "I think about how I can split it up and target it to other organizations," she says. It's the first step towards applying to different funders without having to start from scratch each time — and you can work on it while waiting for the outcome of one application. "Rather than writing eight different grants, you are building an area — calling on the same literature and on your same publications," McNaughton says. Planning for rejection is a crucial part of the granting process, say those who have been through the wringer (see 'More on rejection recovery'). The limited pot of research funds worldwide means that competition is fierce. "We receive many more proposals — many more very good proposals — than we can possibly fund," says Dawn Tilbury, a mechanical engineer at the University of Michigan in Ann Arbor who is head of the NSF Engineering Directorate, which funds basic research in science and engineering. MORE ON REJECTION RECOVERY It's painful when your grant application is rejected, but here are some further thoughts on helping you to work productively after you've recovered from your disappointment. • You're not alone. Average success rates are around 20% among large funders, so grant rejection is common. "Don't lose heart," says Shahid Jameel, chief executive of IndiaAlliance, a biomedical-research funder in New Delhi and Hyderabad. Rejection doesn't mean that your work is flawed. • Give yourself time. Allow a week or so to recover, says Candace Hassall, head of researcher affairs at the biomedical funder Wellcome in London. "When people are turned down, they are angry and upset. Let that play out," she says. Put the application to one side for a few days before you consider your next steps. • Share your setback. Discussing the grant rejection with colleagues, mentors and others can provide emotional support in the short term, and give you constructive feedback to help you to reapply for the grant when you are ready. "People whose grants have been rejected might not want to tell anybody, but getting advice and input can really help," says Karen Noble, head of research careers at Cancer Research UK, which funds scientists and health-care professionals working on cancer treatments. • Look for ways to improve. Tackling the concerns of the reviewers who rejected your grant is important. "But don't assume that just by addressing the issues outlined, you will necessarily be successful next time," says Noble. It is unlikely that the same reviewers will see your application again, so look at it holistically and strengthen it for the next round. This might involve incorporating key new data, learning a crucial technique or forming a fresh collaboration. • Get feedback. Your revision needs review by a broad, diverse group of people, including colleagues, mentors and members of your network. You should also circulate the revision to scientists who don't specialize in your field. Rejection hurts Rejection can be a bruising experience, say veteran grant-writers, and applicants need to give themselves at least a week to get through the initial pain. "Take a deep breath, close your computer, go home. Talk to your partner, or pet your cat," says Tilbury. It's a rollercoaster that Evans has ridden plenty of times. "You go through the various stages of emotions — anger, disappointment, despair, grieving almost," he says. "Having time to digest, to get upset and angry — you need to go through that process, because you need a clear mind to come back to it constructively." But grant-seekers can develop tricks to handle rejection better, says McNaughton. "Part of the reason I make a to-do list is to pull back my expectations," she says. "Once it might have taken me a week or two to bounce back. Now, it's 24 hours." During the emotional recalibration process, researchers should share the setback with others, including colleagues and other professional contacts, says Evans. "It is your network that is going to give you the support and encouragement to keep going," he says. Peers and mentors can help to put the rejection into context. They might also know of other funding opportunities that can help to bridge an immediate financial shortfall, or of potential collaborators who might be able to bring a researcher into a larger funding opportunity. Ask the funder After working through the emotional component, applicants should next seek feedback from the granting organization. The level of feedback sent out with rejection letters varies drastically, depending on the organization, the scheme applied for and the stage the application reached before rejection. For smaller funders, feedback might not be provided as a matter of course. "That takes a bit of effort to put together," says Kristina Elvidge, research manager at the Sanfilippo Children's Foundation in Australia. The charity, based near Sydney, funds up to Aus$700,000 (around US$472,000) annually on research into treatments for the rare genetic disorder Sanfilippo syndrome, which causes fatal brain damage. "I always give feedback to rejected applicants if they ask — but they very rarely do," Elvidge says. For researchers whose work might align closely with the mission of a small foundation, seeking feedback can be the first step in starting a dialogue and building a relationship with a potential long-term funder. Megan Donnell, the foundation's executive director and founder, says that the organization welcomes such efforts. Discussing grant rejections with peers can help to put them into context, advises Drew Evans (left), shown talking to early-career researcher Nasim Amiralian.Credit: Drew Evans For applicants to a larger organization or agency, such as the NSF, a rejection typically comes with some feedback — but that doesn't mean the researcher can't seek more, Tilbury says. "The programme director might be able to fill in some of the blanks," she says. The feedback can contain many comments, criticisms and suggestions, and often the grant reviewers do not agree with each other. The programme director can help the applicant to peel away superficial concerns and make sure that she or he understands the proposal's underlying weaknesses so as to address them in a potential revision, Tilbury says. "It's one of the things programme directors enjoy doing — mentoring junior faculty members and trying to help them in their grant writing." Some funders will not have the resources to provide feedback. But researchers should not fear tainting their reputation if they ask, says Candace Hassall, head of researcher affairs at Wellcome. "A funding agency won't think badly of anyone contacting them for advice, even if we can't give it." Get feedback on the feedback Once a researcher has gathered constructive criticism, he or she should candidly appraise the strengths and weaknesses of their application. It is important to avoid taking feedback personally, says Shahid Jameel, chief executive of IndiaAlliance, a large research funder in New Delhi and Hyderabad. It supports biomedical and health research in India, and is itself funded by Wellcome and the Indian government's Department of Biotechnology. "You have to get out of this mindset that there is either something wrong with you, or that people are against you," Jameel says. "Reviewers really want you to do well — that is why they are spending their time reviewing your grant and providing feedback." Reviewer feedback often seems less negative over time, McNaughton says. "I often colour code my reviewers' comments — green for good and red for bad — and then realize that actually, there are a lot of good things in there as well," she says. "These little things can make the process a bit easier." And getting reviewer feedback is certainly preferable to not getting any, she adds. For her most recent rejection, she received only numerical scores on various components of her grant. "Then it is very difficult to know how to improve the application," she says. Unsuccessful applicants should also seek input from colleagues and others whose opinions they value. "Talk to your peer group and your mentors — they will have been through the process and they can help you interpret the letter," says Karen Noble, head of research careers at Cancer Research UK in London, which funds work on cancer treatments. Researchers can ask colleagues whether they agree with the feedback, whether they think that the reviewers missed an important point because it was not fully explained in the proposal, or whether they consider the proposal's argument to be flawed. Researchers also need to determine whether they should reapply to the same funding scheme or seek alternatives (see 'Rejection resources'). If an application fell at the first round of screening — in which reviewers assess the overall suitability of an applicant and proposal for that particular scheme — an alternative funder could be a better fit. For example, some government-supported agencies, such as the NSF, give grants for only basic research, whereas others, such as the US Department of Energy, are mission-focused and fund more-applied projects. "It is also important to consider funders that are not in one's own nation," says Jameel. REJECTION RESOURCES Every grant writer will experience rejections. Here are some resources to help you find alternative funding and boost your chances of success. • Seek help from your peers. Blogs run by academic researchers often contain useful career advice and information about the challenges of winning funding. Examples include The Research Whisperer in Australia and US-based blog The Professor Is In. Some are dedicated to research funding in specific regions, such as Research Fundermentals, which covers UK grant news. • Find another grant scheme. It might be that your chosen funder wasn't the best fit for your proposal. Searching portals such as www.grants.gov in the United States and the funding-opportunities database SPIN (run by US firm InfoEd Global) could reveal schemes you hadn't previously encountered. • Consider different funders. If your application for a government grant was unsuccessful, try obtaining funds from industry. Also look at small foundations — their remits vary widely (see, for example, http://fdnweb.org/eppley) but your work might align perfectly with one foundation's mission. • Do some training. Look for short courses aimed at writing grant resubmissions so you can learn the most effective ways to reapply. • Network. Join a group of early- to mid-career researchers to gain advice and support. This might be a national organization or one at your institution. Grant-writers should keep industrial funders in mind, Evans says. He notes that applicants might be able to reshape a proposal to show its value to a particular business, adding that scientists who engage with businesses can diversify their grant portfolio and boost the resilience of their research income stream. Exploring potential applications of one's work to industry could keep a researcher going until the next round of funding agency grants. "Industry partnerships are now one of the hot topics around the water cooler," he says. Nailing the details Rejection also lurks after the preliminary screening stage when a grant application enters peer review. "If there's a particular approach the reviewers don't like, sometimes you may just need to explain it better — but sometimes there's a mismatch," Tilbury says. She adds that many early-career scientists seek to apply a technique or expertise they honed during a postdoc to a new area of research. If the reviewers weren't sold on the idea, the grant-writer needs to think carefully about the proposal, Tilbury says. "Are the reviewers right? Am I using the wrong hammer to pound this nail?" If a grant-seeker is certain that their proposal — and their expertise — do fit the grant scheme, they need to make that clear to reviewers. "A common reason for rejection is that the applicant has made assumptions about what the reviewers know about them," Hassall says. "If a technique or method is critical to what you are proposing, you have to include it. Make it easy for people to get the information that they need." Similarly, if referees rejected a grant because the applicant had no experience in a particular technique, it pays to get it and include that information in the next round. Before reapplying, researchers should seek collaborators who are experts in that area or technique, or spend a week working in the collaborator's lab to gain experience. It is the applications that just miss out on funding that can be the hardest to revise, Noble says. "Sometimes there wasn't anything inherently wrong with somebody's application. It just didn't make it to the top of the list. Those can be the harder ones to try to repackage and put in again." Yet perseverance is key, says Mariane Krause, a psychologist at the Pontifical Catholic University of Chile, and president of the National Commission for Scientific and Technological Research (CONICYT) in Chile, which funds research in the country. She encourages researchers to refine their applications and continue to apply. "I have many young researchers who get a grant the third time," she says. Reapplying to the same organization for funding can work if the funder allows it. "The success rate of reapplications is significantly higher than for first-time applications," says Alex Martin Hobdey, head of the unit at the European Research Council (ERC) that coordinates project calls and follow-ups. For example, new applicants to ERC grants have a 9–10% success rate. "For people reapplying, the success rate goes up to 14 to 15%. We have people who got their first grant on their seventh application," he adds (see go.nature.com/2vrfugk). Some schemes impose a specific hiatus period before accepting applications, or have an annual or biannual application deadline. Others, including Cancer Research UK, don't impose specific limits. But programme officers recommend resisting the temptation to rush in a revised application as quickly as possible. "Take time — don't knee-jerk," Noble says. "Will you really be in a better position to reapply in a month?" Nature 578, 477-479 (2020) doi: 10.1038/d41586-020-00455-0 Originally posted on nature.com on 18th February 2020 - https://www.nature.com/articles/d41586-020-00455-0